SELF-ASSESSMENT AND ACCREDITATION - UAPA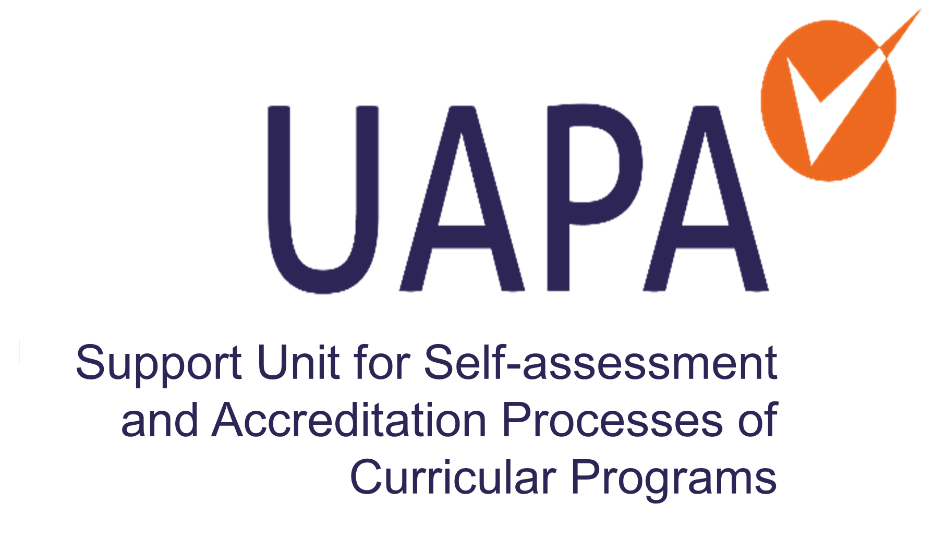 .
The Support Unit for Self-Assessment and Accreditation Processes - UAPA is responsible for providing support and assistance to undergraduate and postgraduate programs of the Faculty of Engineering that are in processes of Continuous Evaluation, Self-assessment and Self-assessment for High Academic Quality Accreditation.
.
It is regulated by Agreement 151 of 2014 and coordinated by the Academic ViceDean of the Faculty of Engineering. It is in permanent synergy with the Academic Division of the Campus and the National Divisions of Undergraduate and Postgraduate Programs. The Unit has the following functions:
.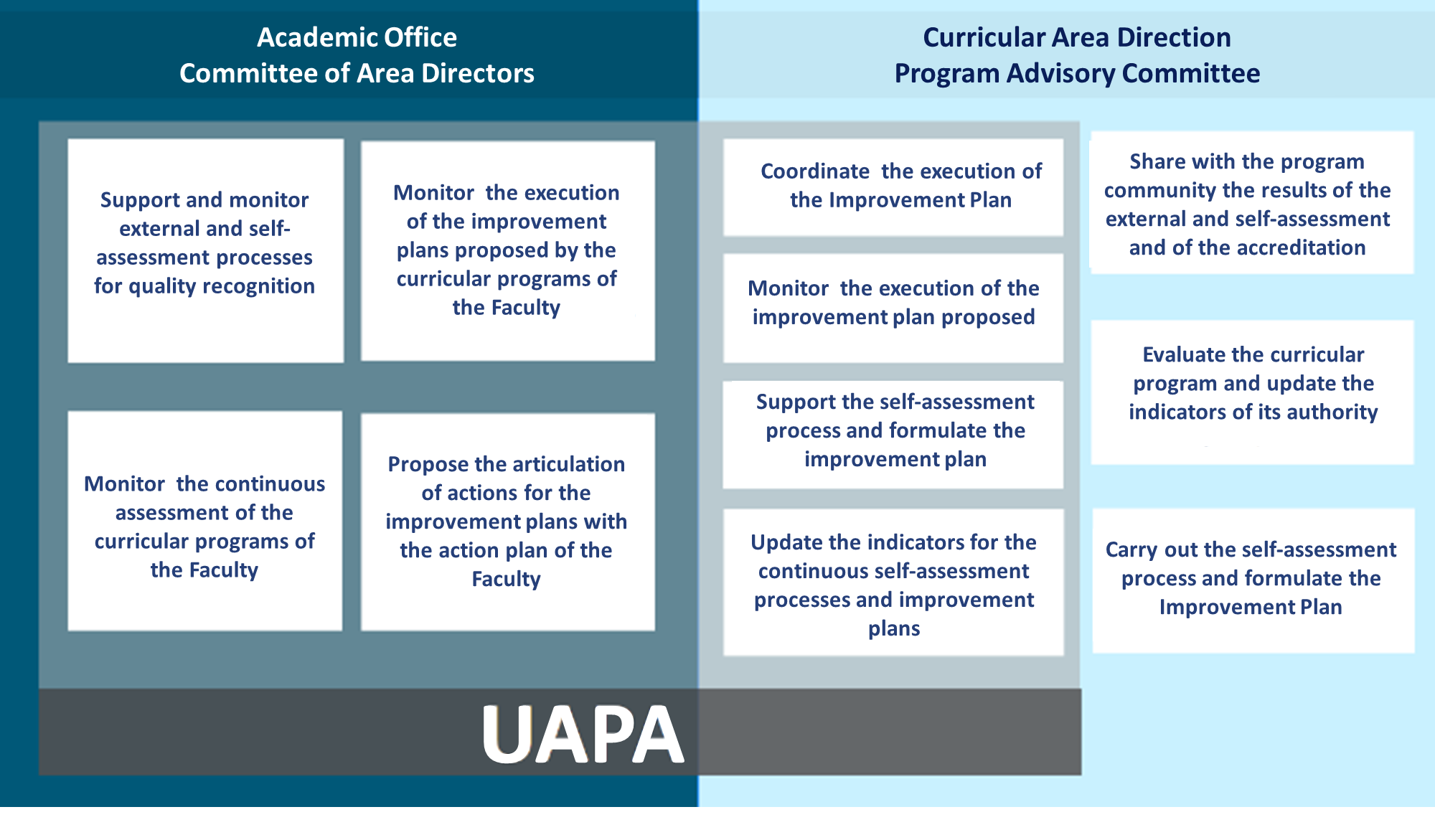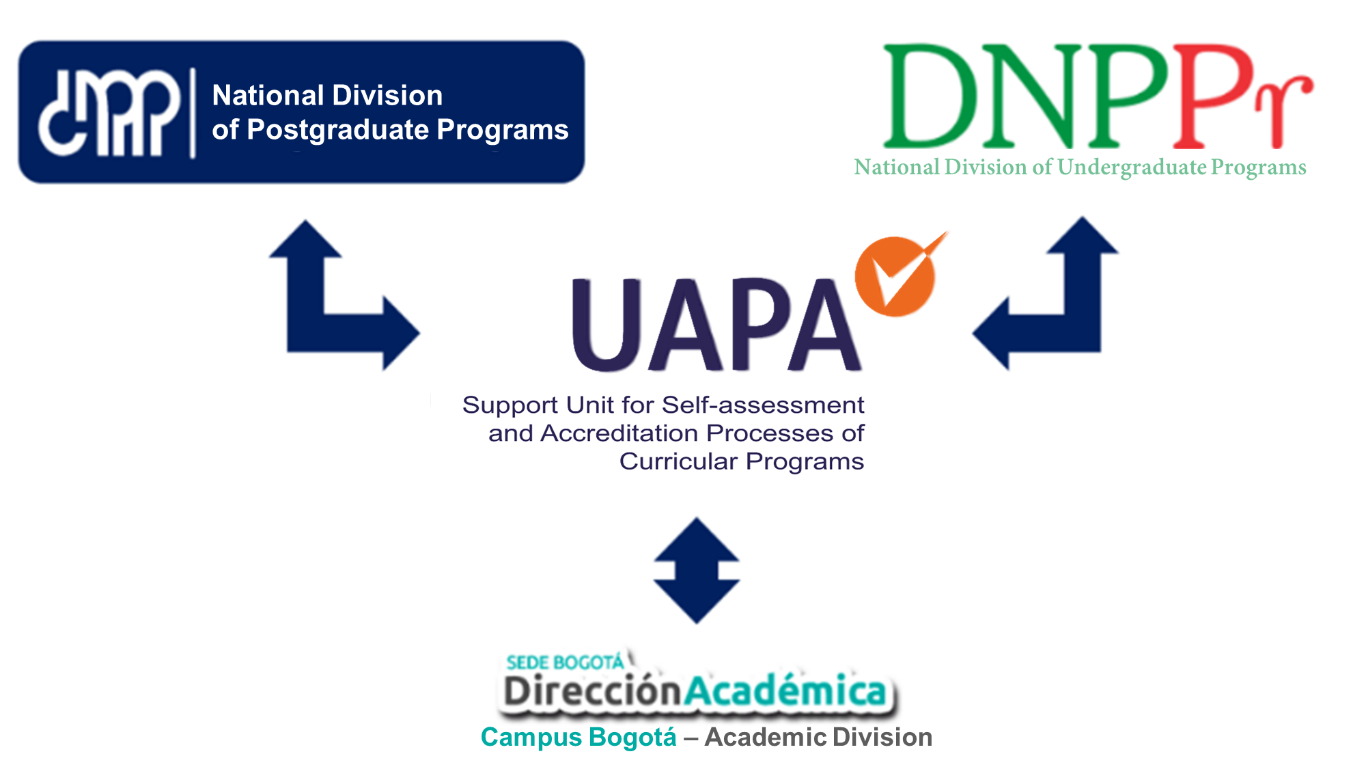 SELF-ASSESSED AND ACCREDITED PROGRAMS
Undergraduate
Accredited Programs

Program
Resolution
Date
Period
Agricultural Engineering
5785
24/04/2014
6 years
Civil Engineering
3984
18/04/2012
8 years
Electric Engineering
2250
20/02/2014
8 years
Industrial Engineering
2493
30/03/2011
8 years
Mechanical Engineering
24499
10/11/2017
8 years
Chemical Engineering
9274
18/10/2011
8 years
Electrical Engineering
444
13/01/2012
8 years
Computer and Systems Engineering
018817
11/12/2018
8 years
Mechatronic Engineering
4686
13/06/2011
6 years
FACULTY STATISTICS
CONTACT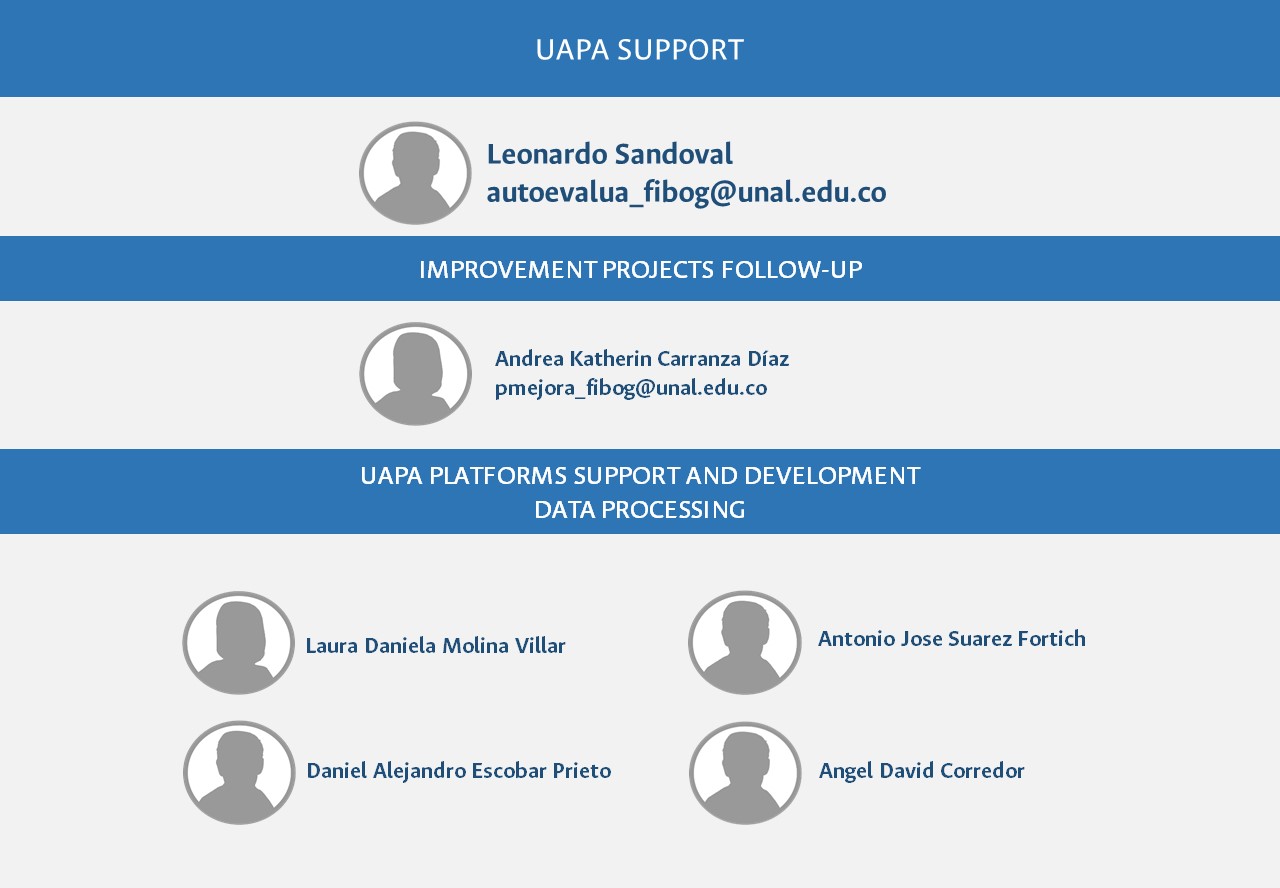 Faculty of Engineering - Academic Office
Building 401 - Campus Bogota
Office 2 - Academic Office Support
autoevalua_fibog@unal.edu.co
(0 51) + 3165000 ext. 13578