GENERAL INFORMATION
Education Level: Professional - Undergraduate
Name of the curricular program: Chemical Engineering
Title granted: Chemical Engineer
Year of creation: 1939
SNIES Code: 29
SIA Code: 2549
Total credits: 180
Estimated duration: 10
Methodology: On-Campus
Journey: Daytime
Student enrollment: 1228 (april 2020)
Curricular Area: Chemical and Environmental Engineering
Faculty: Engineering
Campus: Bogotá
PROFILES
Applicants Profile
The applicant must have good ability to observe physical, chemical and biological phenomena, develop critical and creative analysis, and deduce the laws that regulate them. They must show interest in the observation, analysis and research of the physical and chemical transformations of nature, specifically those related to the processes of mixtures separation and chemical reaction.
Graduate Profile
The program is aimed at the education of professionals with the following profile (in agreement with Institutional Educational Project (CA, Agreement 041 of 2009)): The chemical engineers of the Universidad Nacional, Bogota campus, are able to innovate, research, team working, create a company, design and improve products and processes of physical, chemical or biological transformation and dialogue permanently with the national and international specialized community. They are professionals with solid scientific and technological education, leadership, social responsibility and administrative skills, who effectively affect the development of the country.
OBJECTIVES
Graduates of the Program in Chemical Engineering of the Universidad Nacional de Colombia Bogotá Campus, will be integral citizens and professionals who:
Will develop their careers applying their scientific, technological, humanistic and administrative knowledge, with social responsibility, to positively influence society.
Will become leading professionals who design, operate, manage or market products, processes or industrial facilities, incorporating sustainability criteria.
Will use the communication and teamwork skills developed during their educational process, as well as their commitment to life-long learning, to advance their careers.
Will contribute to the well-being of their communities through their involvement in research, development and innovation projects.
Approved by the Academic Council, Agreement 175 of 2019, minute 09 of december 11, 2019
STUDENT OUTCOMES
By the time of graduation, the students of the Chemical Engineering Program will have an ability:
To identify, formulate, and solve complex engineering problems by applying principles of engineering, science, and mathematics.
To apply engineering design to produce solutions that meet specified needs with consideration of public health, safety, and welfare, as well as global, cultural, social, environmental, and economic factors.
To communicate effectively with a range of audiences.
To recognize ethical and professional responsibilities in engineering situations and make informed judgments, which must consider the impact of engineering solutions in global, economic, environmental, and social contexts.
To function effectively on a team whose members together provide leadership, create a collaborative and inclusive environment, establish goals, plan tasks, and meet objectives.
To develop and conduct appropriate experimentation, analyze and interpret data, and use engineering judgment to draw conclusions.
To acquire and apply new knowledge as needed, using appropriate learning strategies.
To participate in research, innovation and entrepreneurship projects.
OFFERED COURSES
As part of the curricular routes and the free election component, the courses offered in 2020 were:
O
Reactor Analysis
Credits: 4
O
Materials characterization
Credits: 4
O
Conservation of fruits and vegetables
Credits: 3
O
Atmospheric Contamination
Credits: 4
O
Environmental context in Colombia
Credits: 4
O
Emissions of mobile sources
Credits: 4
O
Enzymatic engineering
Credits: 4
O
Introduction to biochemical engineering
Credits: 3
O
Introduction to materials engineering
Credits: 3
O
Numerical and mathematic methods in environmental engineering
Credits: 4
O
Polymerization processes
Credits: 4
O
Heterogeneous processes
Credits: 4
O
Special topics in chemical engineering
Credits: 3
O
Advanced thermodynamics
Credits: 3
RESEARCH
The student of the Chemical Engineering Program has the possibility of enhancing their professional education in different areas:
Biotechnological processes
Environmental Engineering
Food Engineering
Polymeric Materials
Inorganic Materials
Catalytic and Petrochemical Processes
Biorefineries and biofuels
Analysis and design of reactors
Process System Engineering
Economy and administration
To deepen in any of these areas, credits of the free-choice component are used.
In addition, the program has several Research Groups where students can complement their theoretical-practical knowledge and to develop and actively participate in research topics.
APPLICATION FIELDS
Industrial: Projection, supervision, construction, assembly, control and operation of facilities and equipment.

Administrative: Preparation, technical and economic evaluation of industrial projects in companies or entreprises that provide engineering services (engineering firms and consultants). Direction, management, administration and organization of industrial and financial companies.

Research: Adaptation, innovation or generation of processes and products, to adjust them to technical, economic and environmental requirements. Formulation and evaluation of basic and applied research projects. Study, management and adaptation of technological changes to improve production methods.

Professor: Develops academic, research and university consultant activities regarding the areas of Chemical Engineering and related professions.

Technical sales
CONTACT
Curricular coordinator: Oscar Yesid Suárez Palacios
E-mail: coocuriq_fibog@unal.edu.co
Address: Bogotá, Carrera 30 No. 45-03, Building 453 office 418
Telephone: (+57) (1) 316500 Ext. 13369 - 14108
---
Secretary Martha Yenny Chacón Cruz
E-mail: coocuriq_fibog@unal.edu.co
Address: Bogotá, Carrera 30 No. 45-03, Bogotá, Carrera 30 No. 45-03, Edificio de atención a estudiantes - CADE, first floor - Chemical Engineering.
Telephone: (+57) (1) 3165000 Ext. 13369-14108
QUALITY AND ACCREDITATION

MINISTERIO DE EDUCACIÓN NACIONAL - Decision 9274 October 18th, 2011
The Chemical Engineering Program at Universidad Nacional de Colombia in Bogotá has been a national leader in the training of chemical engineers during its 70 years of existence. It currently has high quality accreditation granted by the National Accreditation Council (CNA) in 2011, and is in the process of renewing it. It received the visit of peer evaluators in early October 2019 and awaits the CNA's decision. In 2011 the programme obtained international accreditation from the Ibero-American Network for Quality Assurance in Higher Education (RIACES).
In 2020, the Chemical Engineering Program was accredited by EAC commission of ABET, a non-governmental agency that accredits programs in applied and natural science, computing, engineering and engineering technology.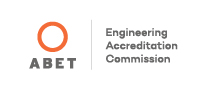 NORMATIVITY
Credits/Componeents

AGREEMENT 041 OF 2009
CURRICULUM

AGREEMENT 2 OF 2013