DEPARTMENT OF SYSTEMS AND INDUSTRIAL ENGINEERING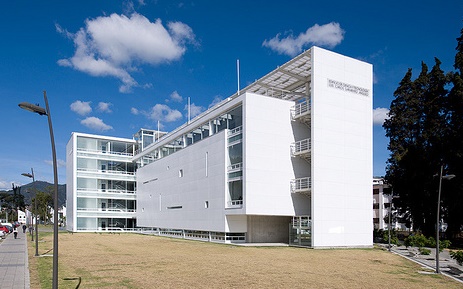 GENERAL INFORMATION
A group of professors from the Faculty of Engineering shaped and promoted the creation of the Department of Systems Engineering, which took place on March 14, 1978, through Agreement 21 of the Superior University Council, when the University's rector was Dr. Emilio Aljure and the Dean of the Faculty was the engineer Juan Correa. The professors that were part of this group were the engineers: Jaime Malpica, Víctor Barajas, José Martínez, Alfonso Pérez, Ismael Castañeda, Adolfo Ocampo, Ramón Díaz, Alfonso Charum, Carlos Cortés, Roberto Ojeda, Hector Pinzón, Helena Pineda, Gerardo Astaiza , Máximo Viloria, Ómar Pulecio, Mauricio Valencia and Alberto Jaime.
The majority of these professors continue to be linked to the department.
As a result of their work, five months after the creation of the department, the academic program of the Systems Engineering was conceived, presented and then approved by Agreement 91 of the Superior University Council of August 4, 1978, which also authorized the initiation of classes in that semester.
Director
SANDRA LILIANA ROJAS MARTINEZ
Work Team
Secretaria ejecutiva
Constanza Fernández Sánchez
HORARIO DE ATENCIÓN:
Lunes a Viernes de 08:00 a 12:00 m y 2:00 a 4:00 pm
Contact
Address:
Carrera 30 No. 45-03 Bogotá D.C. Colombia
Building 453, Office 101
PBX
(57)(1) 3165000 ext. 14011-14014
FAX
(57)(1) 3165340
(57)(1) 3165000 ext. 14014
Email
depingsi_bog@unal.edu.co
OBJECTIVES
Research strengthening
Strengthening and development of postgraduate programs to PhD.
Maintenance of quality and coverage of undergraduate programs.
Programs Accreditation
Development of the infrastructure necessary for teaching and research
Promotion relevant specialized consultancy for developing relationships with society.
Definition of the most adequate academic and organizational structure for developing projects
FUNCTIONS
Recommend the elaboration and propose, manage and organize the undergraduate and postgraduate curricular programs, research and specialized consultancy of disciplinary and interdisciplinary nature.
Execute, evaluate and monitor the programs and projects of the Development Plan of the Faculty that be related to its object, as well as evaluate the academic activities of the affiliated professors-
Review its internal organization and evaluate its management at least once a year.
Propose to the Faculty Council initiatives that guarantee the adequate development of the curricular programs and the monitoring of the academic activity, based on the aims and nature of the Basic Unit or form of organization, as well as propose to the Faculty Council the modifications considered convenient.
Consider and decide on matters of student order that are within its competence according to the regulations of the University
Regularly evaluate the compliance and quality of curricular programs, as well as the performance of students, and propose the necessary corrective measures.
The others that the regulations of the University and the Faculty Councils assign or delegate to them